Hotel Lapad Dubrovnik
Privately owned hotel with over a century long tradition in hospitality will offer you something different; journey that pays tribute to tradition,respect for history and loyalty to Dubrovnik ways. Amazing portrait of how historical charm of superior wing and modern moment within classic wing compliment each other.
---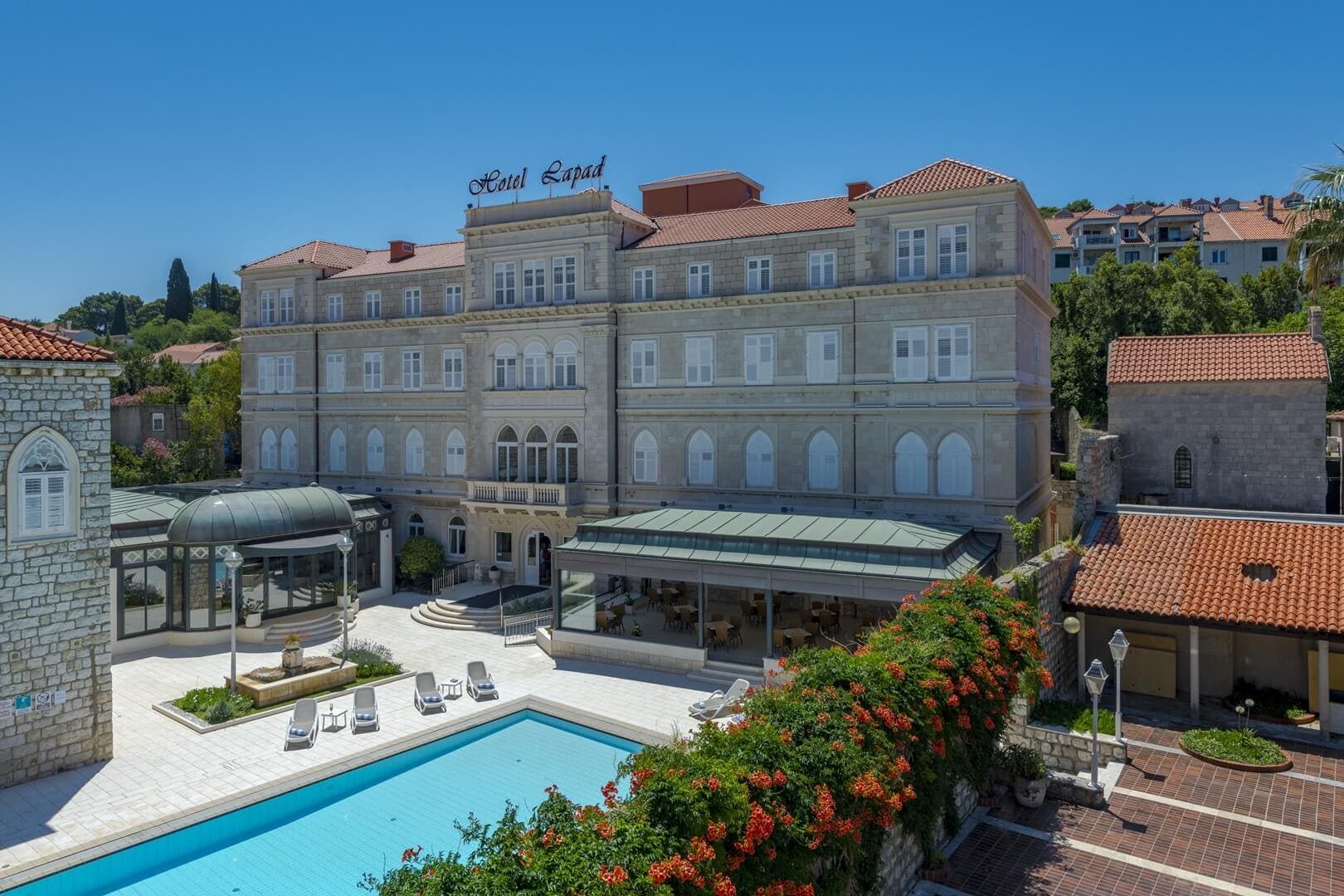 Promotions that you simply cannot resist
Think outside the box & dare to try something different and unique.



Rooms & suites
Special offers
Weekend break or week-long stay, we will reward you for putting your trust in us by selecting us for your vacation.
Special offers
Get to know our story
Magnificent 4* venue and prestigious vacation choice for everyone exploring beautiful city of Dubrovnik. Our hotel cherishes long term dedication in keeping the precious heritage alive and making sure that the unique history is implemented in every aspect our presence.
---
1912
1912
Started with construction
Construction started in 1912. The Victorian facade has always been its distinctive symbol.
1914
1914
Official opening
It was officially opened in March 1914. Hotel Lapad is one of the few hotels that has preserved its original appearance and has been perfectly and extensively adapted with all of the advantages of contemporary times.
1987
1987
Classic wing was built
Huge success that hotel experienced in tourism industry has led to the extension of the capacities; in 1987 classic wing was built. This was a prefect addition to our story, where this modern wing was perfectly added to the charm of superior wing.
NOW
NOW
The very top of Croatian tourism
It is this priceless mixture and heritage that will make us different from others and will have Lapad stand out, so every client can have one of a kind vacation experience.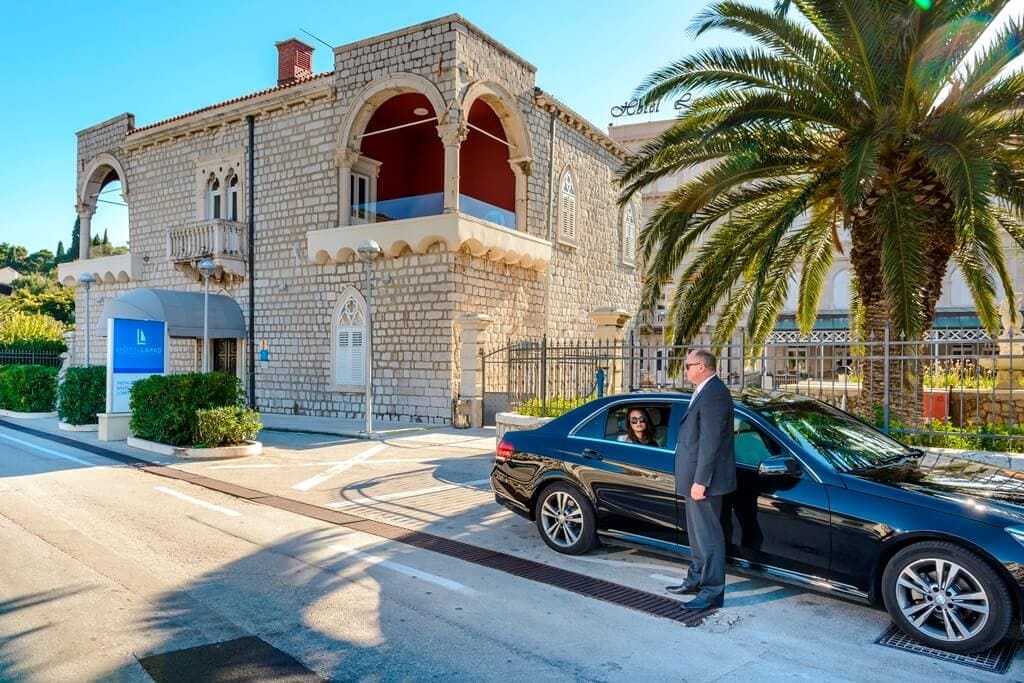 Transfers
Hotel has agreed a transfer service, full flight details required (number and landing hours) for final confirmation.
Transfers
Do in hotel and see in the city
---
Exchange rate €/kn = 7,53450
* Croatia entered in the Eurozone on January 01st, 2023 and all prices expressed in HRK have been calculated according to the fixed conversion rate (7.53450). Dual prices will be on display until December 31st, 2023.